In an effort by passengers on ships across six continents, Holland America Line presented a $450,000 check on Tuesday to global humanitarian aid organization Direct Relief for aid to Ukrainians.
For 10 months on every cruise in the line's 11-ship fleet, guests could make a $25 donation to participate in a 5k walk during their voyage, in destinations ranging from Alaska to Europe and the Panama Canal to Australia.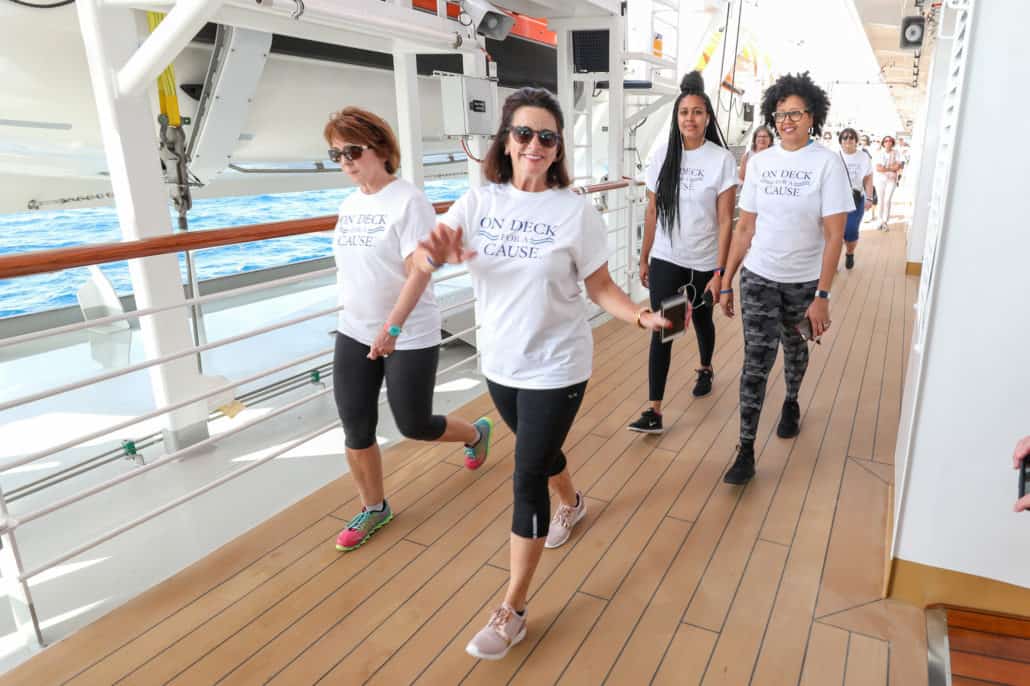 Direct Relief is a California-based charity that works in all U.S. states and territories and over 90 countries to expand access to medicine and healthcare by equipping doctors and nurses with resources they need. It's already provided over 1,000 tons of medical material aid requested by the Ukrainian Health Ministry.
"We're grateful to Holland America Line and its guests for this tremendous fundraising effort in which people took time during their vacations to make a difference," said Thomas Tighe, president and chief executive officer, Direct Relief. "Their support will further help us in providing lifesaving medications to Ukraine, ranging from cancer therapies to treatments for chronic health conditions."
MORE: Carnival Cruise Line and Pepsi Team Up to Offer Free Cruise Sweepstakes
The check presentation took place at the Port of San Diego, which is Holland America's ship Koningsdam's homeport in the winter. Over 62,000 guests embarked several HAL ships at the port during the 2022-2023 season.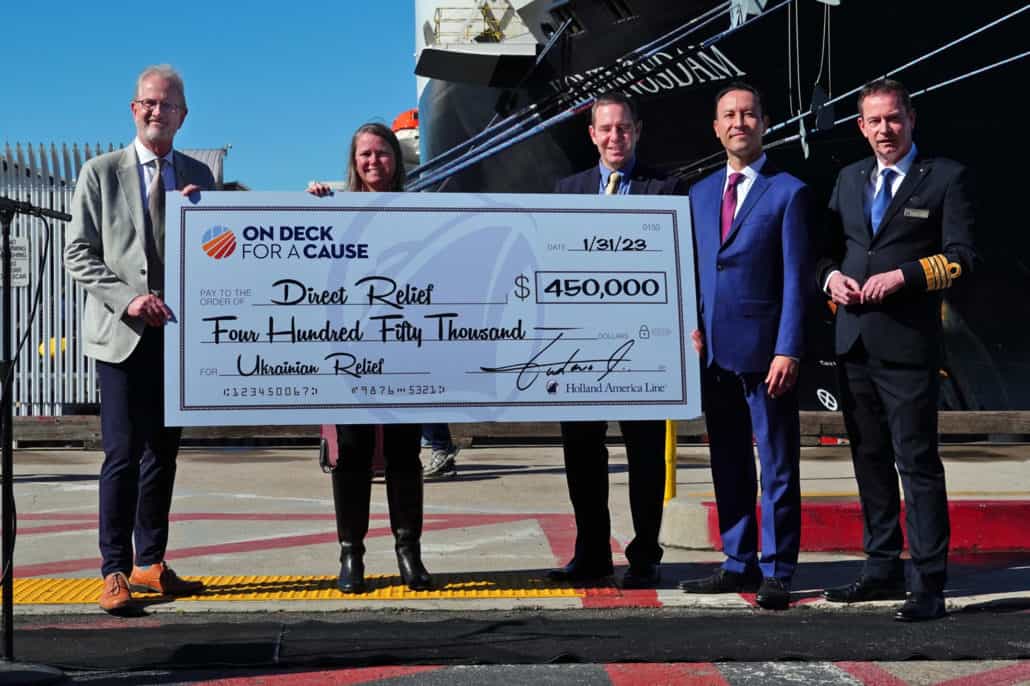 The fundraising effort began in March and coincided with a pledge of $3 million to charities to help Ukrainian refugees from the family foundation of parent company Carnival Corporation's chairman Micky Arison and his wife Madeleine.
From April through September 2022, the Dutch government and City of Rotterdam chartered Holland America's ship Volendam as part of their effort to accommodate 50,000 Ukrainians who fled the war in their country.
READ NEXT: Food and Beverage Problems Cancel Cruise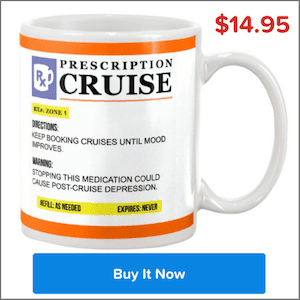 Sarah Bretz
Sarah has been writing about the cruise industry since 2015. She's been on 10 cruises and counting, and her favorite onboard activities include trying out the water slides, spending time in the spa's thermal suite, eating lots of food, and attending the love & marriage show. You can keep up with her on Instagram at @IAmSarahJaneB.
Since 2009, Cruise Radio has provided the latest cruise news and industry analysis through informative articles, videos, and weekly podcasts. You'll find expert advice for experienced and first-time cruisers, as well as port and destination guides.