The Mississippi River's newest riverboat passed sea trials this week, and is now headed to New Orleans for her inaugural season on the famous waterway.
American Cruise Lines has accepted delivery of American Serenade from Chesapeake Shipbuilding in Maryland on schedule, making it the line's 6th riverboat in its new series of vessels and the 18th small ship built by that shipyard for American Cruise Lines.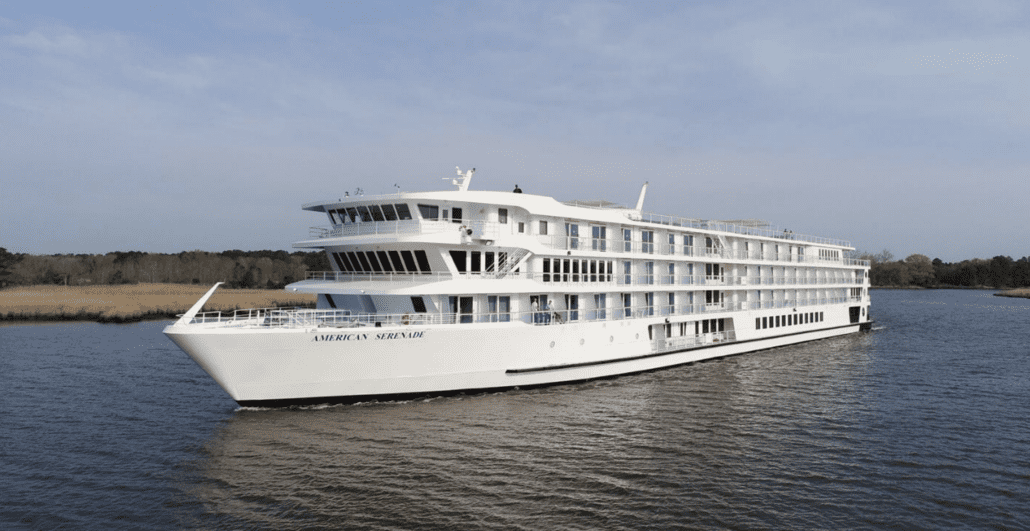 The 180-guest boat will immediately join the company's expanding Mississippi River fleet and begin sailing this month, with the first voyage scheduled for April 20th. The christening ceremony will take place during that inaugural cruise on April 23rd in Vidalia, Louisiana.
"American Serenade shows our continued commitment to small ships for America's rivers. She has the same spacious features as her five sisterships and a design package that wows everyone who boards," said Charles B. Robertson, President & CEO of American Cruise Lines.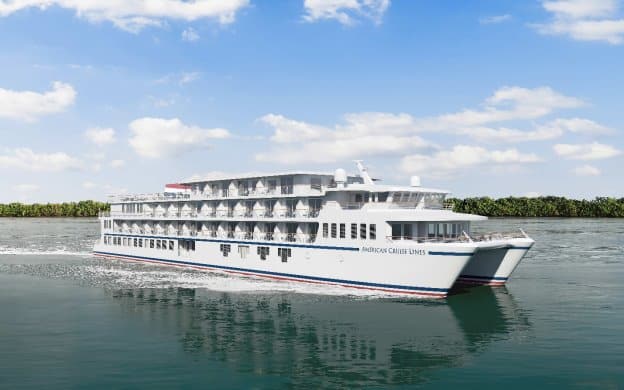 American Serenade has five decks, and all guest cabins have balconies — including suites and solo staterooms. The vessel showcases the cruise line's patented opening bow and retractable gangway, as well as an open-air 5th deck skywalk with an ellipse that cantilevers over the café below.
This year, American Cruise Lines is planning to introduce two more small ships in the U.S. market, part of its "Coastal Cat" series — the 100-guest American Eagle — which will sail on the east coast — and American Glory, which will sail on the east and Florida gulf coasts.
READ NEXT: Carnival Cruise Line Prepares For Three-Ship Alaska Season This Year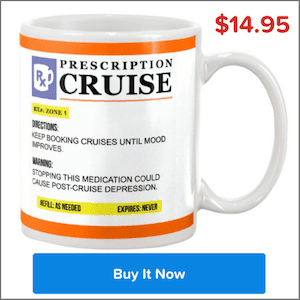 Sarah Bretz
Sarah has been writing about the cruise industry since 2015. She's been on 10 cruises and counting, and her favorite onboard activities include trying out the water slides, spending time in the spa's thermal suite, eating lots of food, and attending the love & marriage show. You can keep up with her on Instagram at @IAmSarahJaneB.
Since 2009, Cruise Radio has provided the latest cruise news and industry analysis through informative articles, videos, and weekly podcasts. You'll find expert advice for experienced and first-time cruisers, as well as port and destination guides.