Holland America Line — the cruise line synonymous with having iconic advertorial posters back in the golden age of cruising — is asking fans to get creative and design a unique brand poster for its 150th anniversary.
The line will celebrate its sesquicentennial birthday on April 18, 2023, and the prize for designing the winning poster is a seven-day Alaska cruise for two in a balcony stateroom.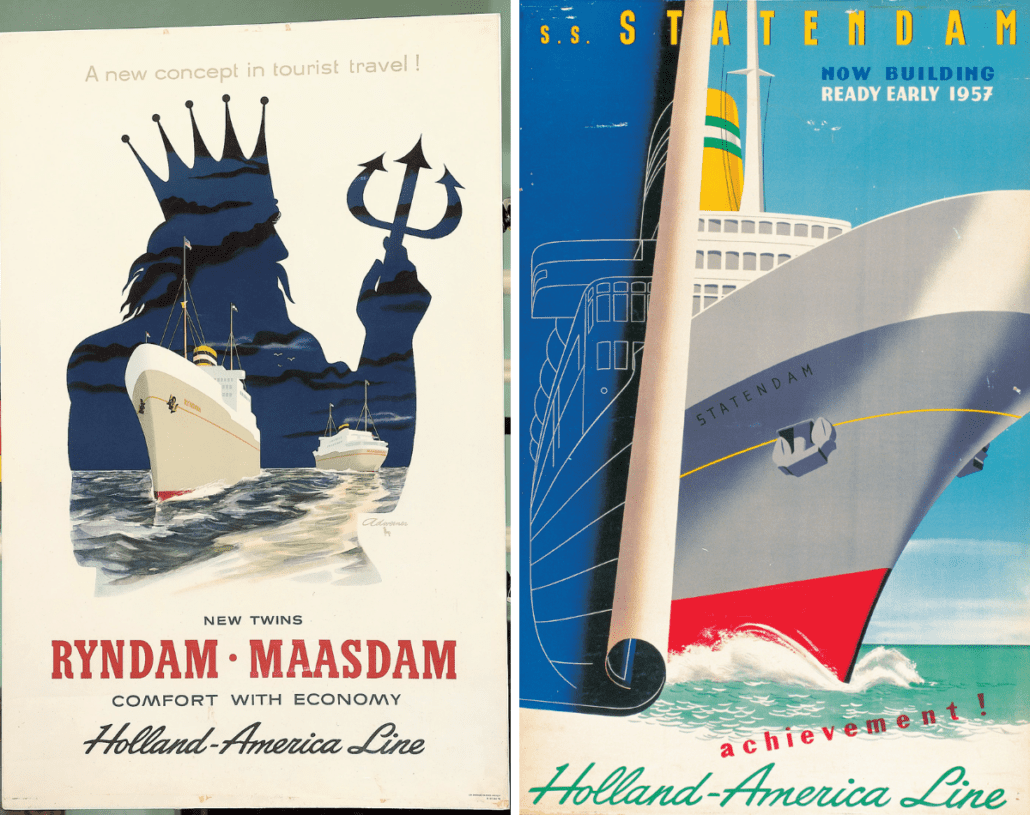 Artists of all abilities are welcome to enter the poster design contest through Holland America's Facebook page and Instagram account. The poster can be hand-drawn or digitally-created and must include the hashtag #HollandAmericaLine150Contest to enter. All other elements are up to the artist's imagination. A panel of Holland America executives and leaders will choose the winner.
"Holland America Line's poster art is a rich and important tradition in our company's heritage. This contest provides an opportunity for our fans to engage in our 150th Anniversary by contributing to our enduring history through new poster art designs," said Kacy Cole, vice president of marketing and e-commerce, Holland America Line. "We know how passionate our online communities are and truly look forward to the submissions we will get from fans around the world."
MORE: Monterey Bay: Cruise Ships Are 'No Longer Welcomed By Our City'
In addition to being featured on Holland America's social media channels, the winning poster will be on display in the New York City cruise terminal on April 6th and 7th while Rotterdam is overnight in the city prior to departing on its 150th Anniversary Transatlantic Crossing to Rotterdam, Netherlands.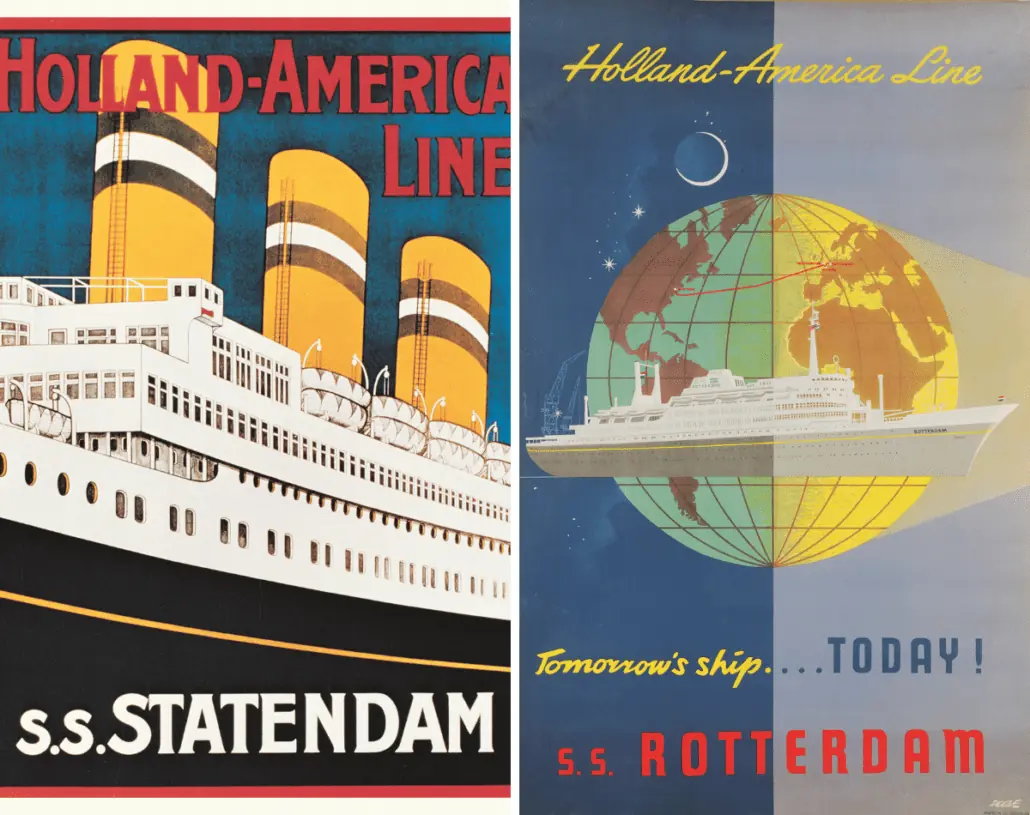 Celebrations for Holland America's 150th anniversary began last year. Other commemorations have included two anniversary transatlantic crossings aboard Rotterdam — one that departed this past October and another that will depart in April, the launch of De Lijn Gin and a limited-edition Pilsner beer, menus that showcase the cruise line's 150-year history with entrées similar to ones served as early as the 1920s, "Throwback Happy Hours" with prices as low as 75 cents, a new partnership with The Statue of Liberty-Ellis Island Foundation, special 150th anniversary merchandise, and more.
The poster contest is open to legal residents of the United States, District of Columbia, and Canada (excluding Quebec) who are 21 or older at the time of entry. The winner will be announced in March. The contest is now open for entries, and will close on March 3rd. See the official rules here.
READ NEXT: Have 116 Days? This Might Be Your Ultimate World Cruise in 2025