Carnival Cruise Line Brings Fun Times Back By Popular Demand
In an unexpected move, Carnival Cruise Line will once again begin printing and distributing the Fun Times newsletter. The news was shared by Carnival's Brand Ambassador on his Facebook page, where he explained that the move was made in direct response to complaints from passengers.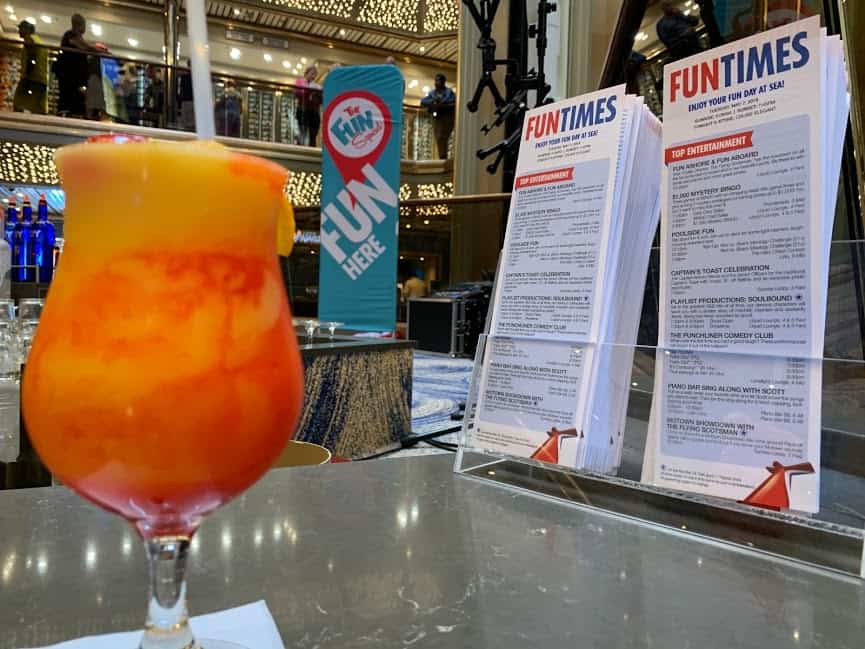 Why Carnival Fun Times Is Returning
Heald said that "many of you have written to me over the past months saying how much you miss the Fun Times being delivered to your cabin." (In fact, he said that "many, many, many, many, many" guests had filed this particular complaint.)
"So I must say a massive 'thank you' to the beards for listening to the comments I sent them," he continued, adding that "in the days and weeks ahead, we will provide a printed version of the Fun Times in the cabin mail box the night before."
The Reason It Was Stopped
In announcing that the daily list of activities would no longer be printed back in 2021, Heald told followers that this had nothing to do with cutbacks but was, in fact, an effort to "save on paper waste, which happened on every ship, every day, when cabin stewards would find the Fun Times discarded, on the floor or in the [trash can]."
While that may have been true, it's also a fact that the company was able to save money on all of the paper, ink and labor involved in printing and distributing the document.
In announcing the Fun Times' return, Heald pointed out that "the brilliant Hub App continues to provide [this information] and so much more."
How Cruisers Reacted
Thousands of people responded to Heald's post, as well as a follow-up in which he asked whether — in light of this development — people would be using the Fun Times or the Hub App as their primary source of information. While many indicated there were many things they liked about the App (including the ability to set reminders so as not to miss events), bringing the paper copy back was clearly a very popular decision.