Landslide Mitigation at Alaska Cruise Port to Be Completed By April
Following a number of rockslides at the port area in Skagway last year, work has been progressing on mitigation efforts to curb the landslides and keep the port, employees, and cruise passengers safe.
According to Skagway News, the town's mayor Andrew Cremata is looking forward to a busy tourist season. "Anyone who knows me will tell you, I am not much of an optimist, but I am a realist," he said. "I firmly believe that we will host a record number of cruise passengers in 2023. If not, we will be close."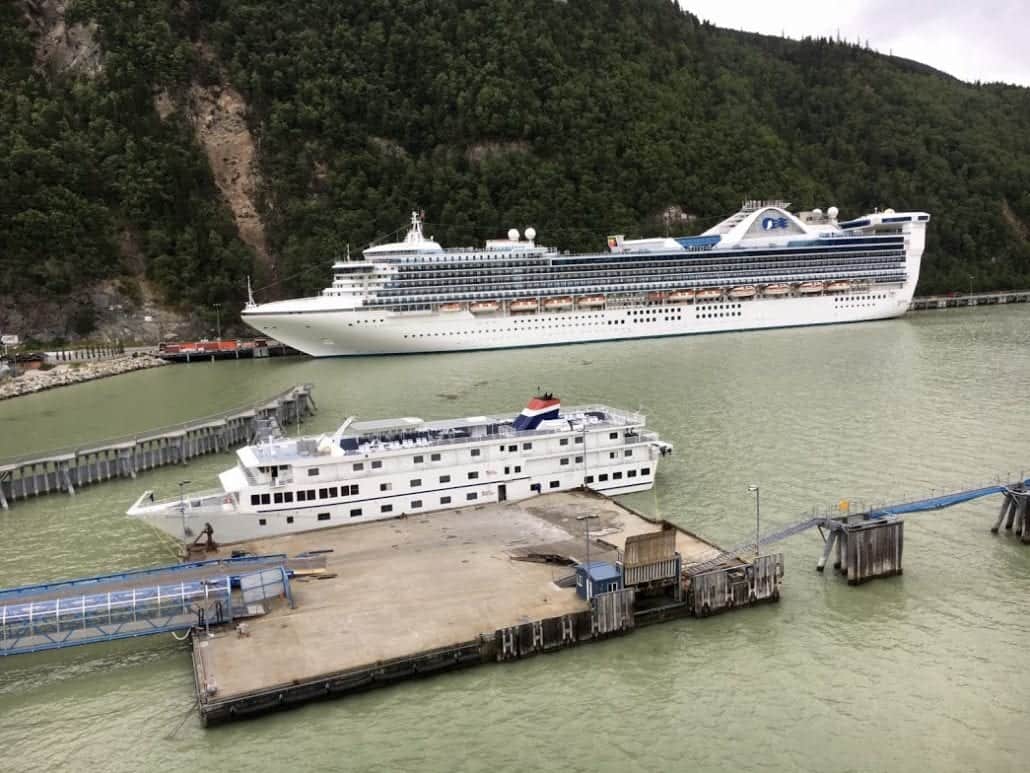 The busy schedule is great news for the mayor, who sells tours during the summer, as well as the town's economy as a whole as it went through two years of COVID-19 with little to no visitors.
Skagway's cruise industry recovery was cut short last year when the Railroad Dock was deemed unsafe for full use, and the forward berth was shut down following the release of the "Railroad Dock Landslide Initial Site Trip Visit Report" in July by geological firm Shannon & Wilson.
The report stated, in part, "It is our opinion that the slide mass will eventually fail and the consequences of such failure will be catastrophic in nature with significant risks to life and property. The timing of such a failure is difficult to predict but accelerating movement rates suggest that the failure event is approaching."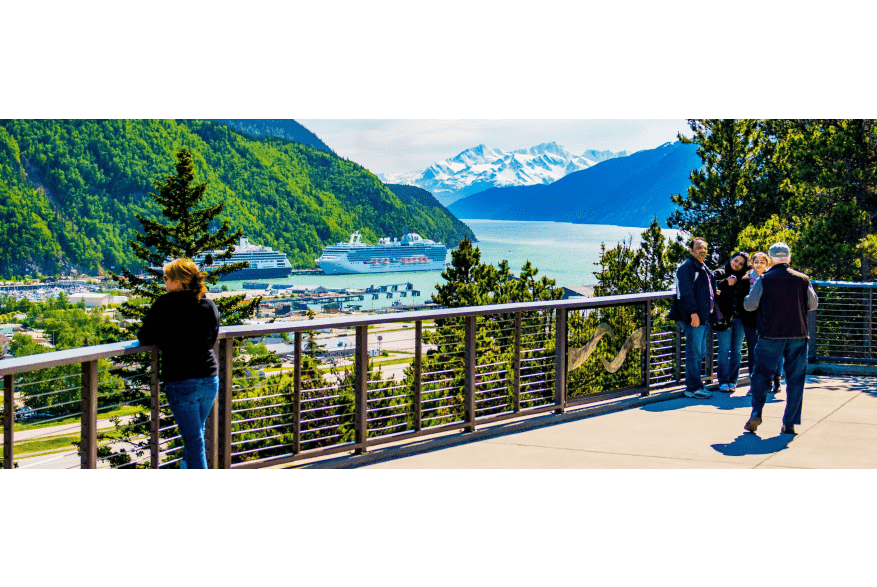 MORE: Another Cruise Line Adds Starlink Satellite Internet to Its Global Fleet
Long-term mitigation of the mountain that looms over the dock is estimated at $40 million, which the municipality has applied for a grant for.
In the meantime, Skagway also hired Shannon & Wilson to organize a $3 million project that included scaling the mountainside and adding attenuators (fencing that slows and redirects falling rocks) and other safety measures to get the dock up to highway safety standards.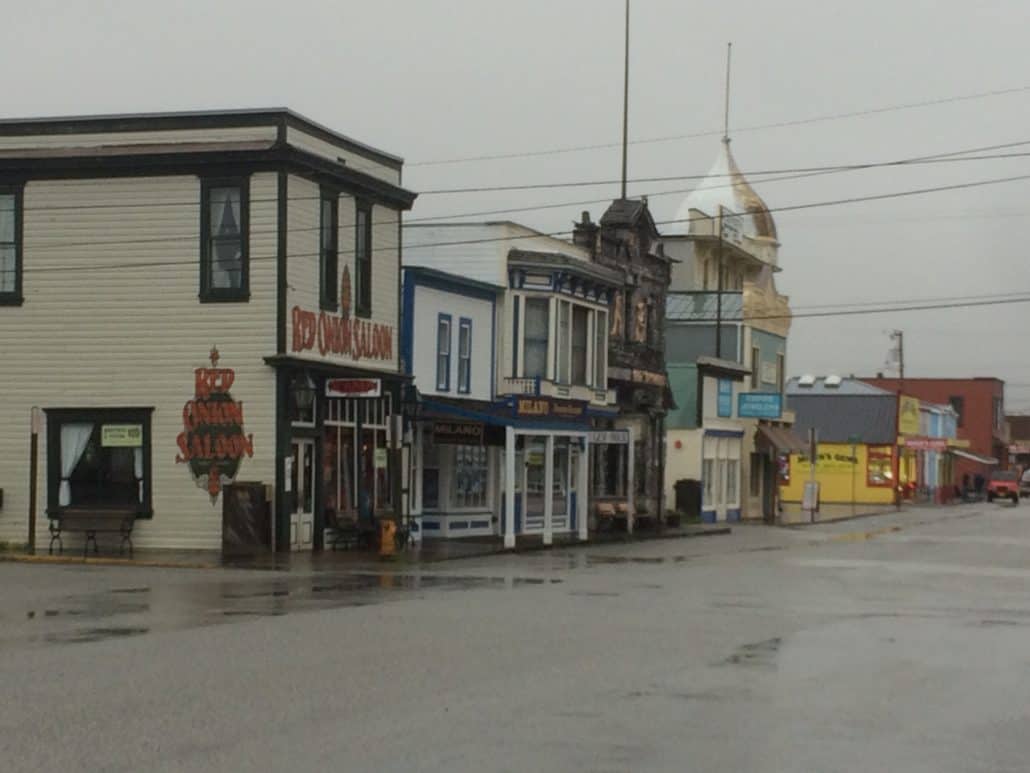 Cremata continued, ""The plan for the Railroad Dock in 2023 is to dock larger ships (Oasis and Breakaway class ships) on Railroad Aft, and then use buses to safely transport passengers off the dock, and to tender passengers from Railroad Forward. To achieve this, the rockslide area must meet highway rockfall safety standard. Because the scaling is going so well, engineers believe this standard will be achieved."
"As buses transport passengers beneath the slide area, spotters will vigilantly monitor the slope. Any sign of rockfall activity can be instantaneously reported so that the area can be cleared. This is an extra safety protocol to ensure that passengers and dock workers aren't at risk."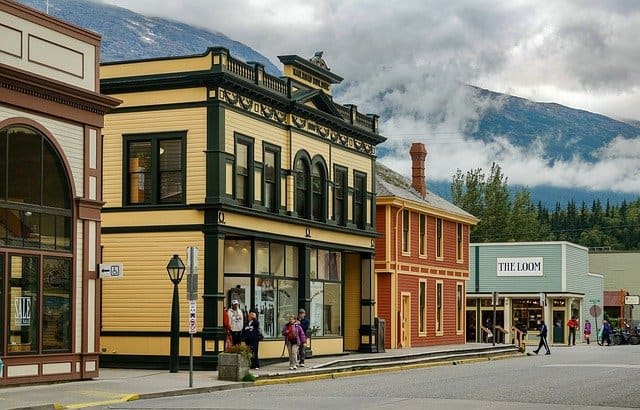 The work is scheduled to be completed and tested by April, just in time for the start of Alaska's busy spring and summer cruising season.
According to the Cruise Line Agency of Alaska's 2023 schedule, Norwegian Bliss will be the first ship to call on Skagway on April 18th.
Assuming the mitigation work is a success at the Railroad Dock, a total of four ships will be able to port in Skagway at once this year. If the dock doesn't meet highway safety standards and only the Ore and Broadway docks can be used, the town will only be able to host two smaller ships at once.
READ NEXT: Caribbean Cruise Destination Inches Closer to Fully Enacting 'One Ship Per Day' Policy