Alaska cruises are an adventure unlike any other, and choosing the best time to sail can make it even better. From avoiding bad weather to taking advantage of wildlife sightings and more, there are a few key factors to consider when deciding which time of year to plan your cruise.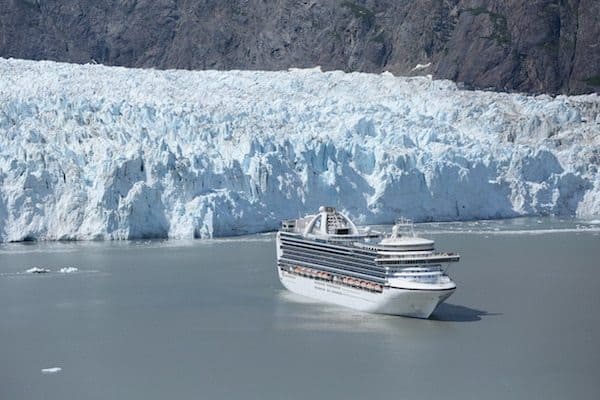 Peak Alaska Season Cruises (May-September)
The summer months of May through September make up the peak season for Alaska cruises. During this time, you'll experience the best weather and wildlife sightings; there will be higher temperatures and more daylight hours. This is also the busiest time of year—so if you want to avoid larger crowds, consider traveling outside the peak months.
The first cruise ships typically begin arriving in Alaska the last week of April or the first week of May. The full Alaska-based fleet will arrive by mid-May.
Then at the end of the season, cruise ships begin repositioning to other destinations around the first week of September, with the last cruises usually sailing by late September (varies by the cruise line).
Once the Alaska season is over, the ships are dispersed back to different regions of the world, including Asia, Australia, the Mexican Riviera, and the Caribbean.
Types of Cruise Ships That Sail Alaska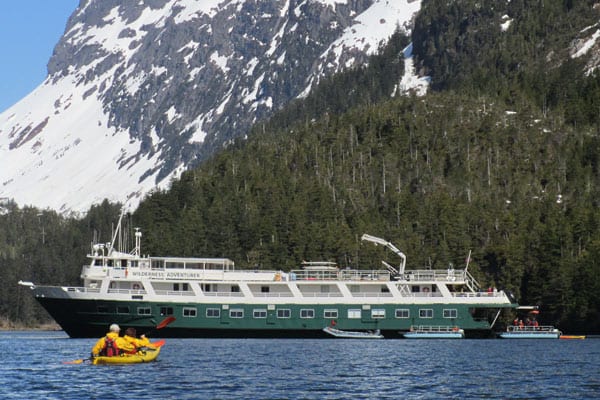 There are several different types of cruise experiences in Alaska: smaller, more adventure-focused ships to larger modern-day cruise ships.
Large cruise ships, from Carnival Cruise Line, Princess Cruises, Celebrity Cruises, Holland America Line, Royal Caribbean, and Norwegian Cruise Line, are ubiquitous in Alaska.
The lines traditionally sail seven-night cruises from either Vancouver, Seattle, or Anchorage, stopping at the three primary ports — Juneau, Ketchikan, and Skagway — with a stop for glacier viewing typically included.
The experience onboard these ships is comparable to what you'd expect in the Caribbean or Europe, and you're sailing with a few thousand other passengers.
RELATED: Ultimate Alaska Cruise Planning Guide
Smaller expedition ships, like those from UnCruise Adventures, Lindblad Expeditions, and American Cruise Lines host, at most, a few hundred cruisers, and often much fewer than that, making for a more intimate, personal cruise experience.
But most importantly, these expeditions sail unique itineraries in Alaska, stopping at smaller ports, cruising closer to the shore for wildlife spotting, and offering more adventure-focused excursions and activities.
In the middle, you'll find luxury cruise lines like Regent Seven Seas Cruises, Seabourn Cruises, Windstar and Silversea Cruises.
These lines' smaller luxury ships offer some unique itineraries and visit off-the-beaten-path ports, though not to the same extent as the expedition lines. Onboard, you'll be pampered thanks to a low passenger-to-crew ratio, fine gourmet dining, and opulent surroundings.
Popular Cruises to Alaska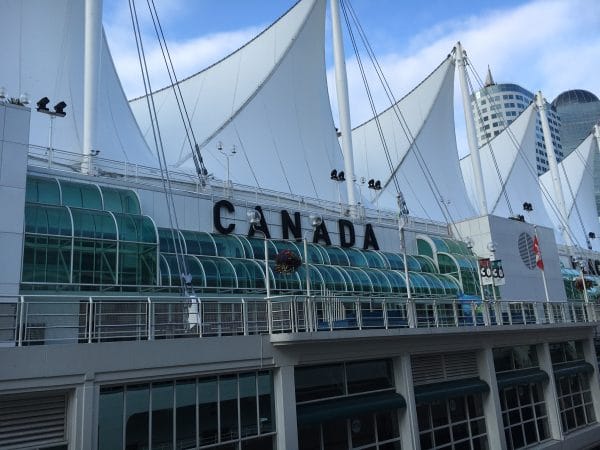 Most Alaska cruises on larger ships embark in Seattle, Vancouver, or Anchorage (via one of two smaller ports, Whittier or Seward).
Luxury and expedition ships sometimes take on passengers at other ports thanks to their unique itineraries.
Pro Tip: If you plan on cruising to or from Vancouver, you will need a valid U.S. passport.
Inside Passages Cruises
Inside Passage cruises are the most popular mainstream Alaska itinerary and usually sail roundtrip from either Seattle or Vancouver.
These cruises typically stop at three ports (usually Ketchikan, Juneau, and Skagway), and have a day or two of scenic cruising to see glaciers, often in Glacier Bay National Park or at Tracey Arm Fjord.
If you sail roundtrip from Seattle, you'll make a (usually) brief stop in Victoria, British Columbia, to comply with the Passenger Vessel Services Act's requirement to stop at a foreign port during your cruise.
RELATED: The Cruiser's Guide To Alaskan Train Rides
This stop is typically just four or five hours in the evening on the last night of the cruise, making it of little value for sightseeing.
Because of this, some cruisers prefer to sail from Vancouver to avoid the call at Victoria and have a bit more time in Alaska itself. Plus, Vancouver is a great city to spend a few days exploring before or after your cruise.
One Way Alaska Cruises
One-way voyages often sail from Vancouver to Seward or Whittier, or the reverse. While these cruises still sail the Inside Passage, they take you much further north and let you see more of Alaska.
The sailings can also be paired with Alaska cruise tours, which take you into the interior of Alaska for several days before or after your cruise visiting Denali National Park, Mt. McKinley, and Fairbanks — among other spots.
Pro Tip: If you embark on an Alaska cruise from the north, you will likely board at Anchorage or Seward, Alaska. If Seward is your port, allow extra time to transit to and from the Anchorage International (ANC) airport. On a good day, the motorcoach ride is two and a half hours.
Best Weather Months in Alaska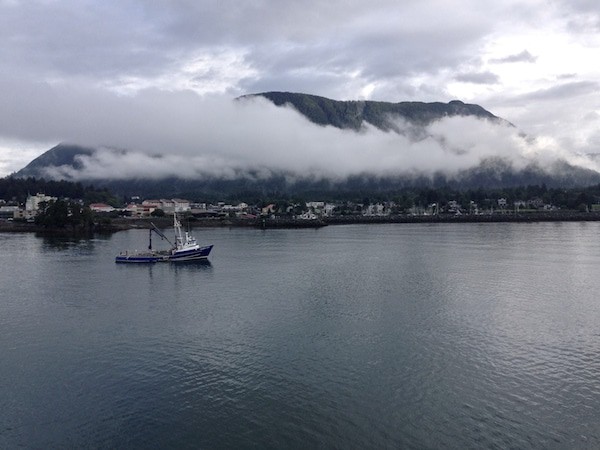 One of the many misconceptions about Alaska is that it's always cold there. However, the summer months see a temperature range from 60 to 80 degrees Fahrenheit.
It does rain almost every day in mid-summer along Alaska's coast. It surprises some first-time cruisers that the southeast quadrant of the state is actually a coastal temperate rainforest. The wettest month is August.
RELATED: Why You Should Buy Travel Insurance
Late April to mid-May can be cool, with snow caps still visible on the mountain peaks, though each day it gets warmer. September is also cooler, but thanks to the rain and daily average temperatures starting to drop, it tends to feel much damper, colder, and less pleasant than earlier in the summer.
Pro Tip: For the best weather to cruise Alaska, you'll want to consider mid-May to late July, with the late June to mid-July period being the ultimate choice.
Best Time to Cruise Alaska for Wildlife/Nature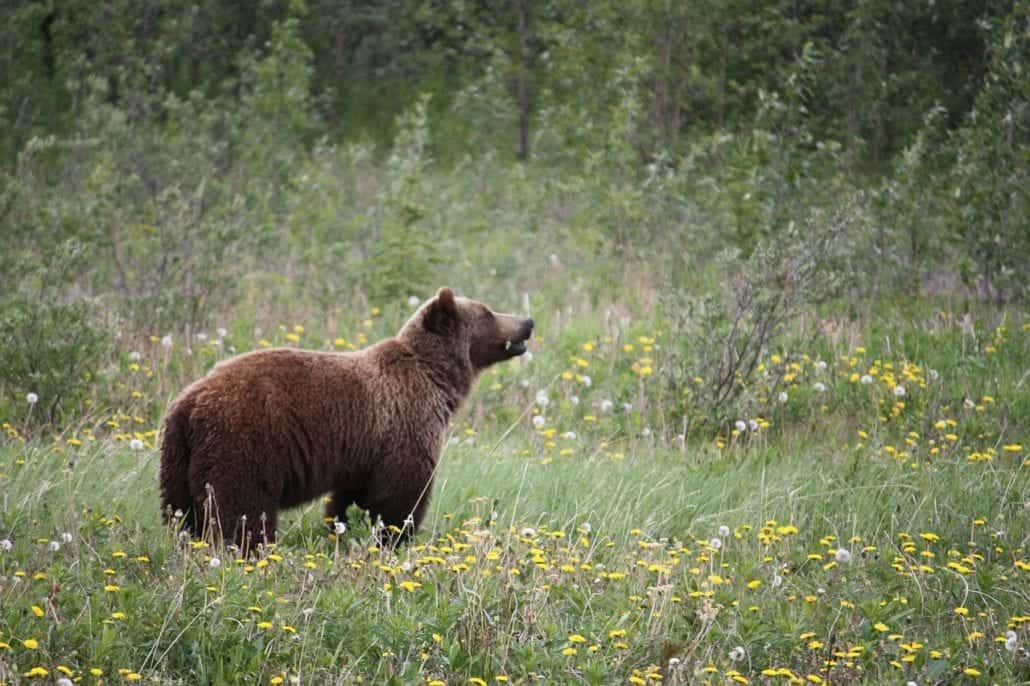 If you cruise very early (late April, early May) or very late (September) in the Alaska season, you may miss out on some excursions, shopping, or experiences that have not yet opened or have already closed up shop for the year. Longer days in mid-June give you the most daylight to explore.
Most glaciers can be seen calving in August as the temperatures reach their peak, but you'll likely get to experience the amazing phenomenon any time during the season.
Glacier Bay National Park is the most popular glacier viewing opportunity, so look for an itinerary that includes this stop.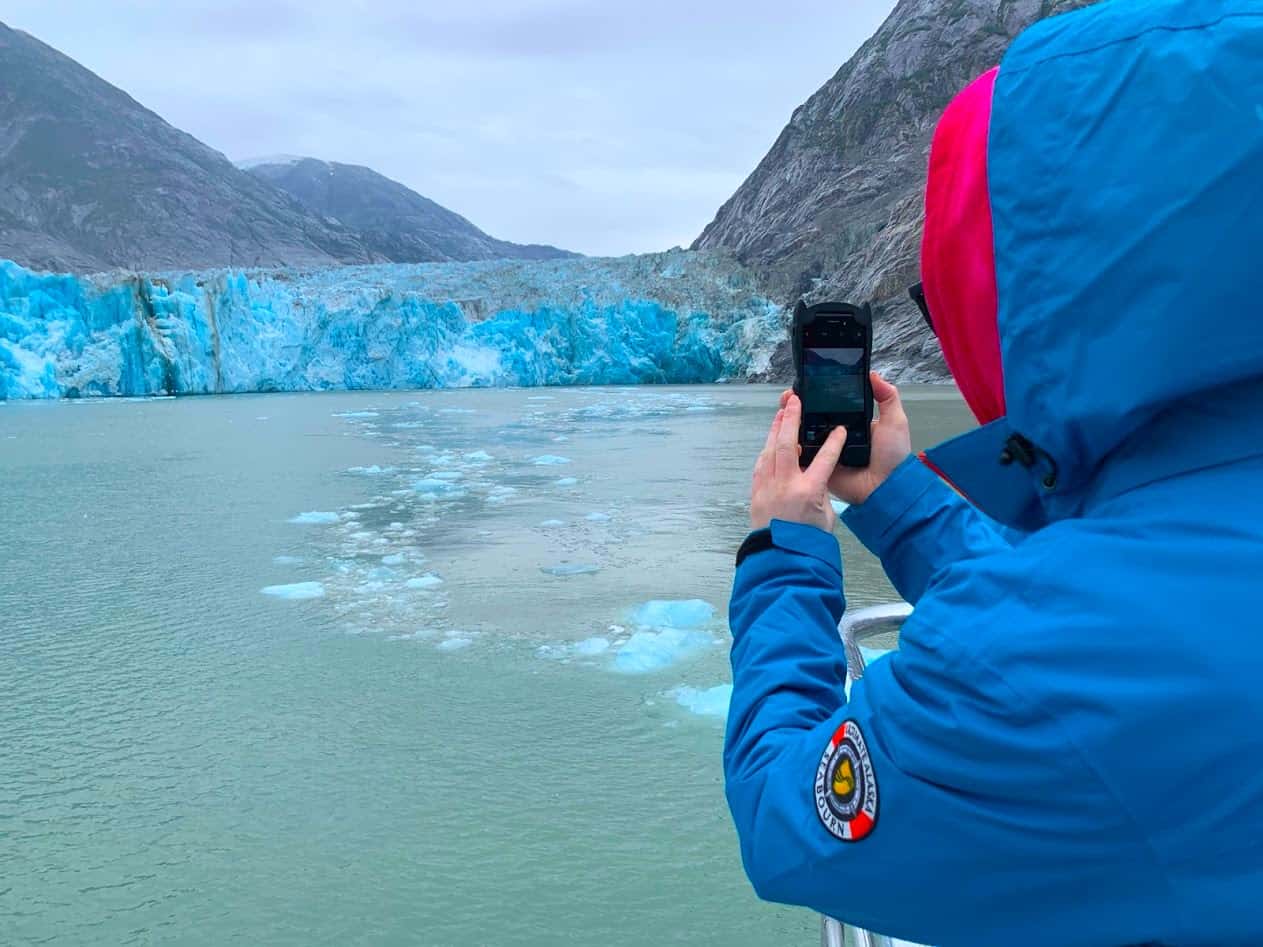 For wildlife viewing in Alaska, you'll want to consider mid-July to mid-August. These are the months when the salmon are spawning and the bears are feasting.
For whale watching, August is prime time along the coast. Birds, including Alaska's sizable bald eagle population, are visible all summer, but their activity declines when the cool September weather sets in.
Pro Tip: For the best time to cruise Alaska to see wildlife, you'll want to cruise in early August, when bear and whale sightings are at their peak.
Best Deals on Alaska Cruises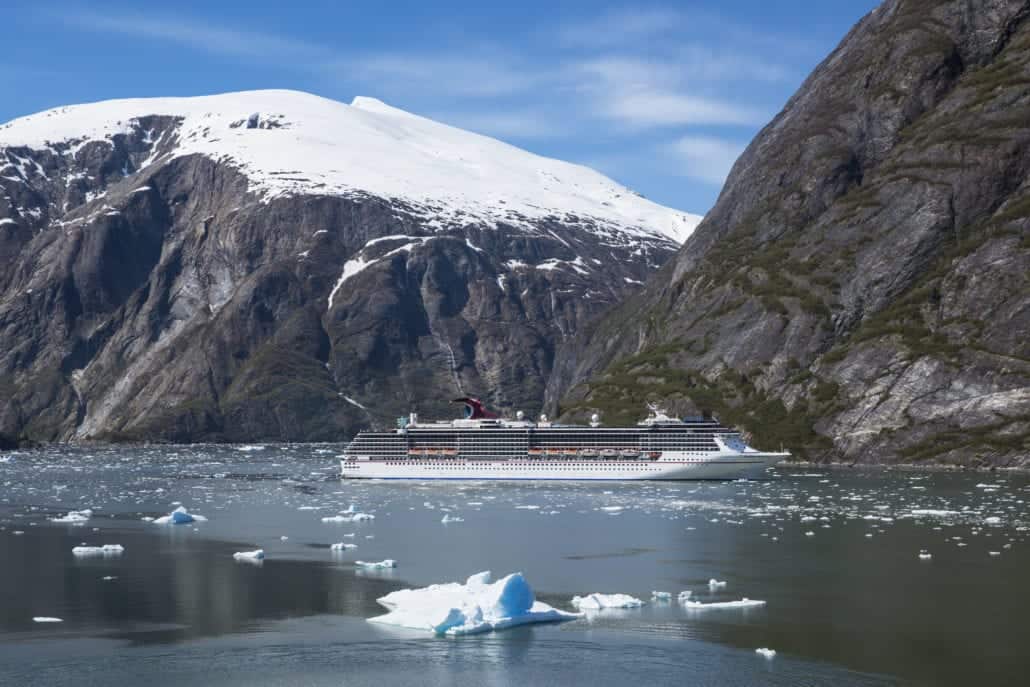 As a summertime and family-focused cruise destination, demand is greatest when kids are out of school, so prices start to rise in mid-June, peak in early to mid-July (particularly around Fourth of July week), and begin dropping from late July into August.
The two "shoulder seasons," late April and May and September, almost always offer the lowest prices and best promotions.
Pro Tip: For the best price on an Alaskan cruise, you'll want to travel early or late in the season.
Editor's Pick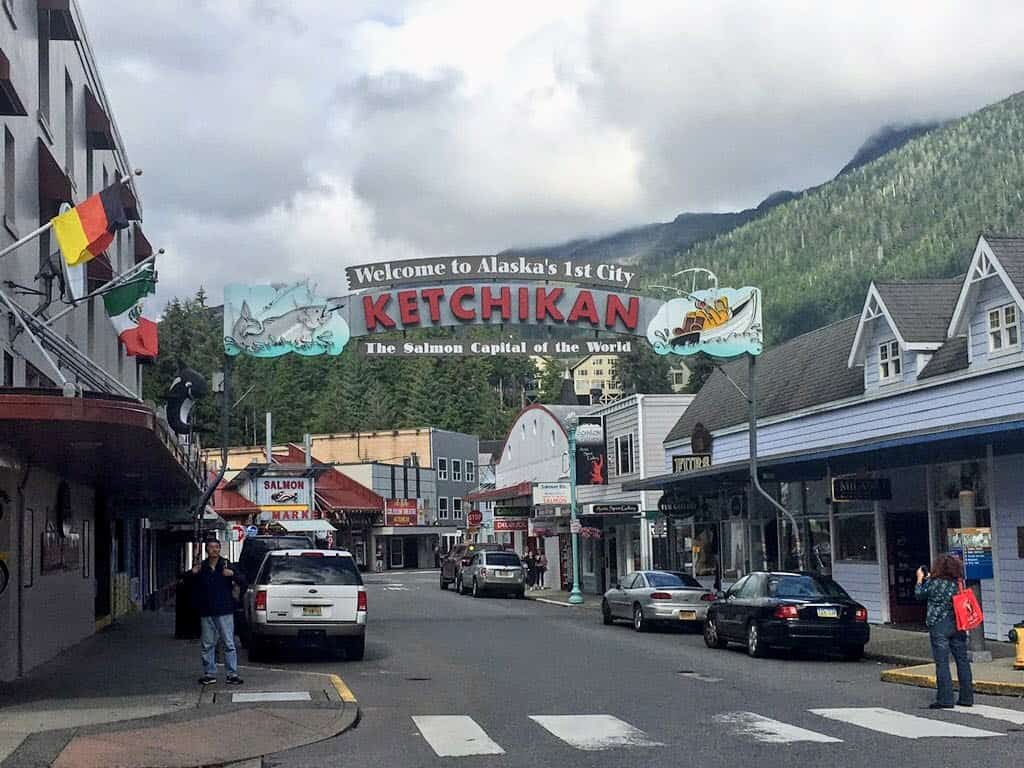 As you can see, what's important to you and your family can have a big impact on the best time to cruise Alaska.
If we had to pick, we'd recommend the best time of year to go to Alaska in June. You'll avoid the worst of the summer crowds, the rainy season isn't in full swing yet, and prices are still a few weeks off from their summer highs.
Pin it for later!