Princess Cruises has released new details on its largest ship ever, Sun Princess, including a theater in the round, the line's largest casino ever, and a three-story dining room.
"With the construction of any new ship, we have the incredible opportunity to design standout spaces with our guests' preferences in mind," said John Padgett. "With the new platform and size of Sun Princess, we're uniquely able to refresh venues we know our guests love and expand upon, redesign and elevate them to the next level. We know our sun-inspired designs will exceed expectations and elevate the entire Princess experience."
Horizons Dining Room
A first for Princess, the Horizons Dining Room will be a three-story restaurant, featuring wake views and plenty of natural light from massive floor-to-ceiling windows. Each deck will have its own personality, offering different dining experiences and a range of formality levels. The centerpiece will be a sculpture that stretches all three stories from deck 6 to 8.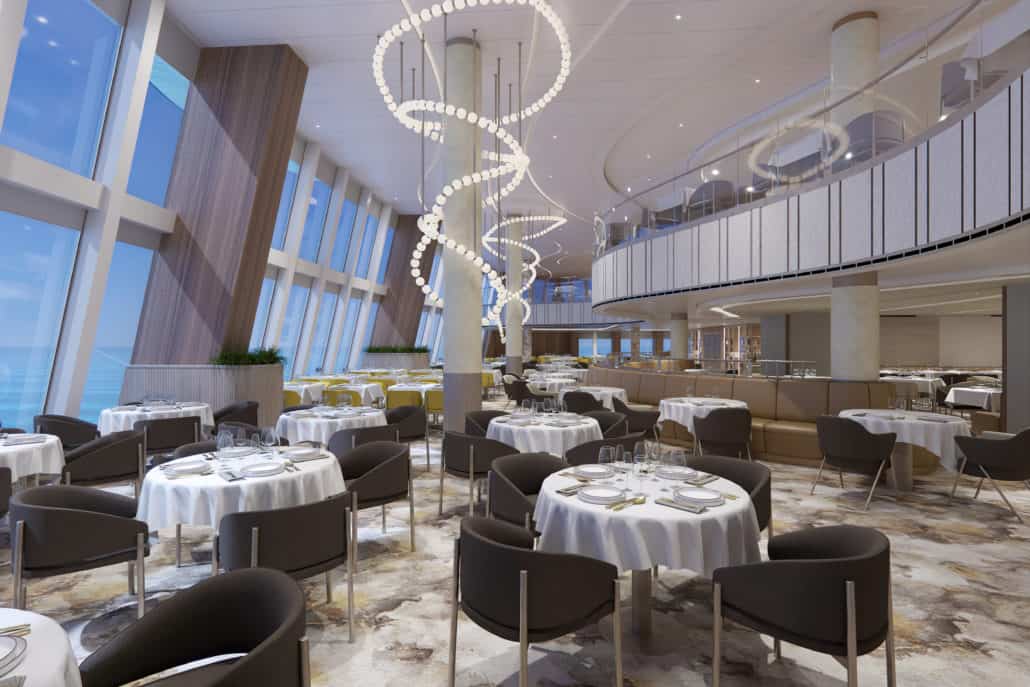 Princess Arena
The Princess Arena is an evolution of and the most technologically advanced Princess Theater design. A unique ceiling design will accentuate the arena's in-the-round configuration with soft curved walls that allude to the movement of the tide. With moveable seats and a capacity just over 1,000, three configurations will maximize sight lines as technological capabilities deliver captivating shows.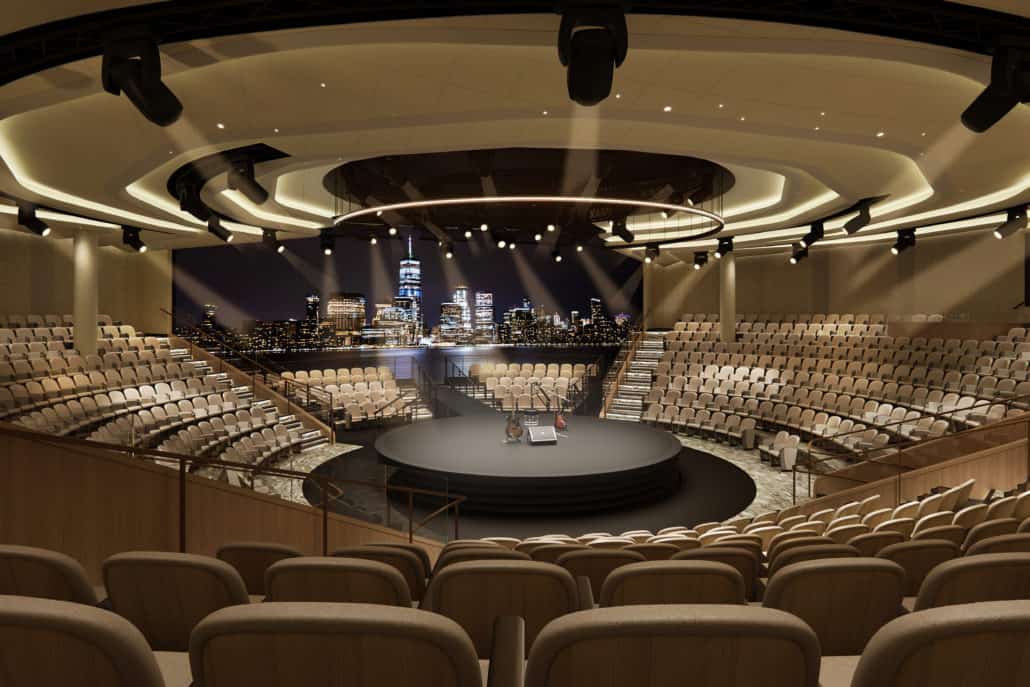 Alfredo's Pizzera
The "best pizza at sea" will be found at Alfredo's, which will once again have an open kitchen design that allows guests to watch as the chef's create pizza by hand and serve them straight out of the oven. New to the kitchen will be a professional, open-mouth pizza oven that reaches 968 degrees, allowing chefs to create authentic Neapolitan pizza.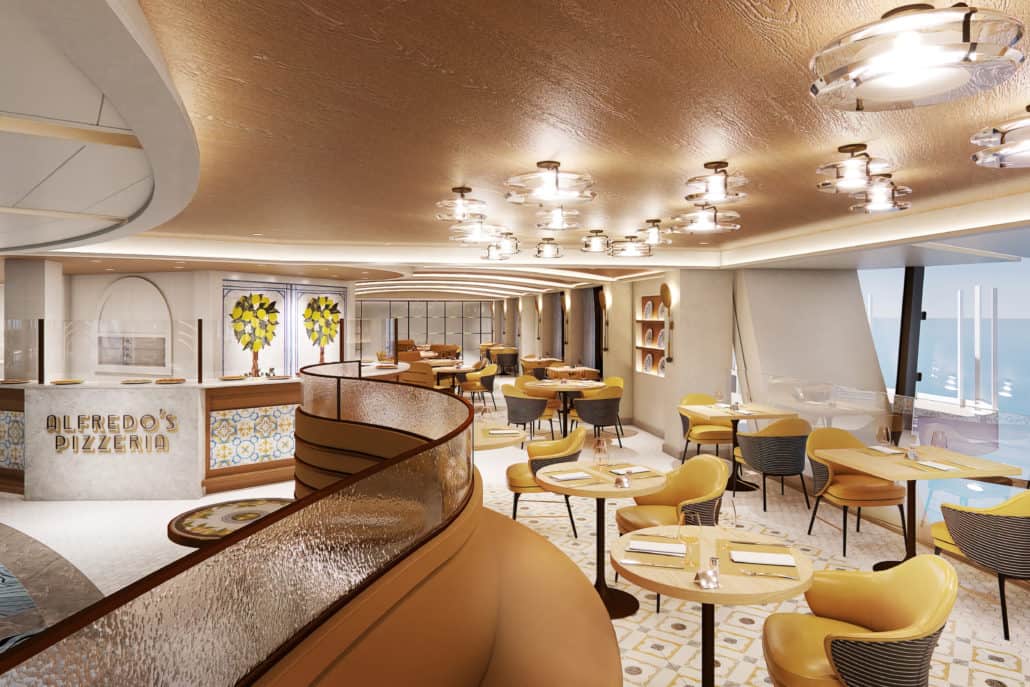 MORE: Carnival Opens Bookings on Unique Asia Voyages, Including 25-Night Cruise
Princess Casino
The largest Princess casino in both size and number of gaming positions will be in the Piazza, giving passengers easy access to their favorite betting games. The casino will feature over 200 of the newest and most popular slots and video poker games.
Crown Grill
A favorite among Princess passengers, Sun Princess will feature a modernized Crown Grill that combines the classic steakhouse feel weaved with modern touches. Leather booths, circular seating, and modern artwork custom designed for the restaurant will welcome guests, and they'll be able to enjoy views of their food being prepared in the largest show galley on a Princess vessel.
Sabatini's Italian Trattoria
Serving a modern, casual but still elegant dining experience, the newly-imagined Sabatini's will appeal to families with unique handmade pasta courses prepared fresh daily. A crisp, geometric design will also feature a pasta room where guests can see the pasta-making process. The restaurant has been designed with bistro-style nooks and a dramatic circular main room.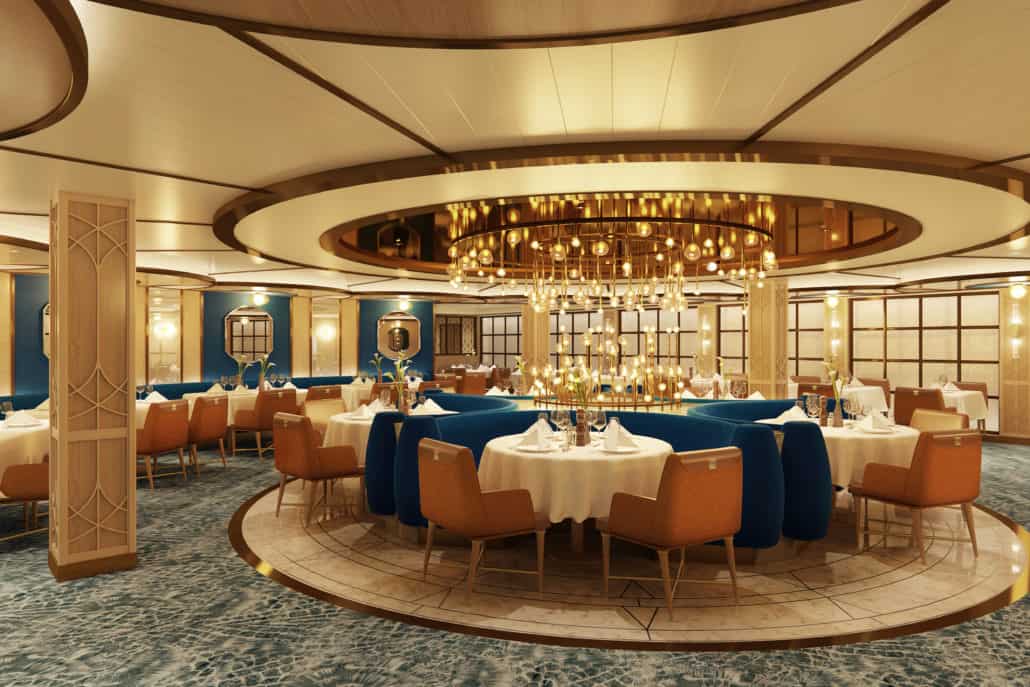 Princess Live!
Combining the design elements of Princess Live! and the Explorer's Lounge, guests on Sun Princess will enjoy activities like game shows, trivia, and the Wake Show at Princess Live. The venue will feature fixed lounge seating with full beverage service, a semi-open façade, and large LED screens on stage.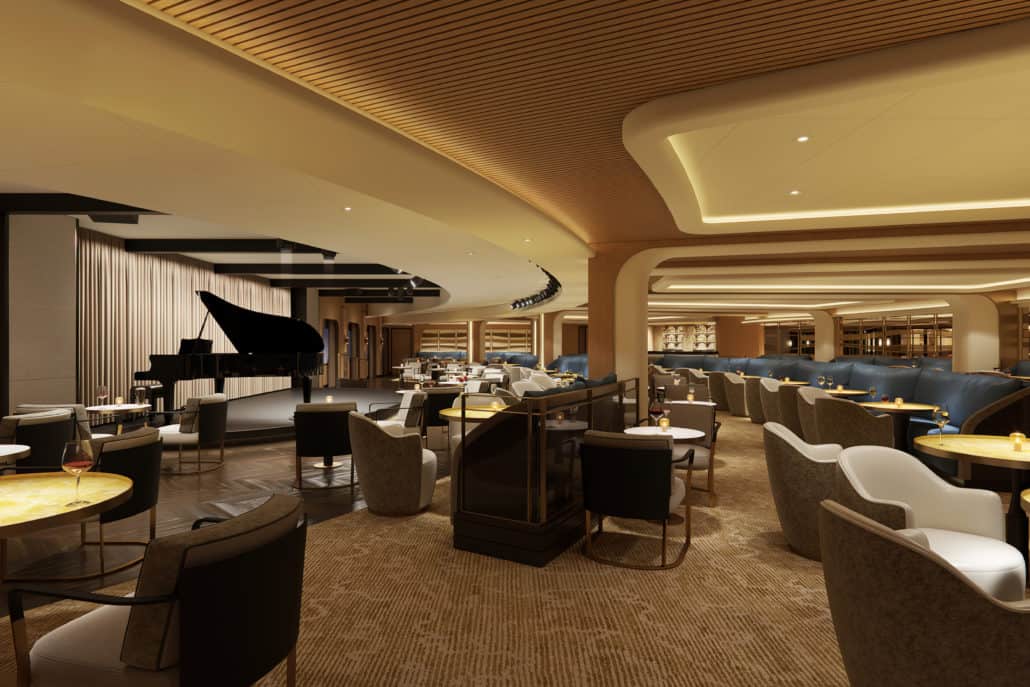 The Shops of Princess
With five retail locations, plus an art gallery, The Shops of Princess get a makeover on Sun Princess. Modern boutiques connect, allowing guests to shop from space to space things. Shops will include a lifestyle boutique, Princess logo merchandise, jewelry, watches, cosmetics, fragrances, and a bazaar offering destination-specific items.
About Sun Princess
Currently under construction at Fincantieri shipyard in Italy, Sun Princess will be hold 4,000 guests and feature a newly-designed Piazza atrium and The Dome — a new entertainment space inspired by the terraces of Santorini.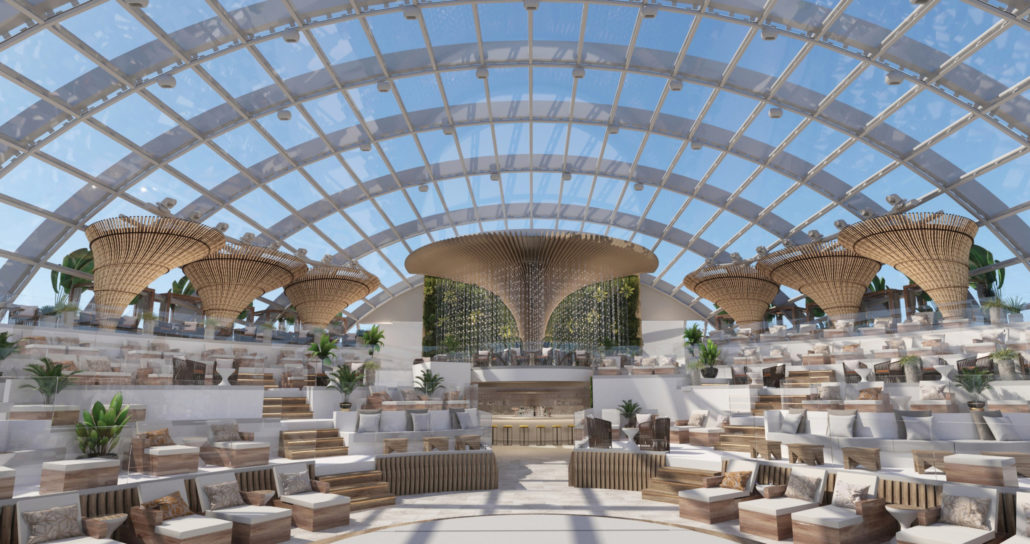 Sun Princess will be Princess' first ship powered by liquefied natural gas, and is one of 11 vessels in the Carnival Corporation fleet to be powered by the cleaner burning fossil fuel.
RELATED: Princess Cruises Announces 2024 Spring & Summer Schedule For Its Largest Ship Ever