Skip to content
Silversea Cruises Cuts Steel For Silver Ray, Pushes Back Launch of Silver Nova
Construction has now officially begun on Silversea Cruises' second Nova-class ship, Silver Ray.
A traditional steel cutting ceremony was held today at the Meyer Werft shipyard in Papenburg, Germany, as the cruise line anticipates the ship's launch in summer 2024.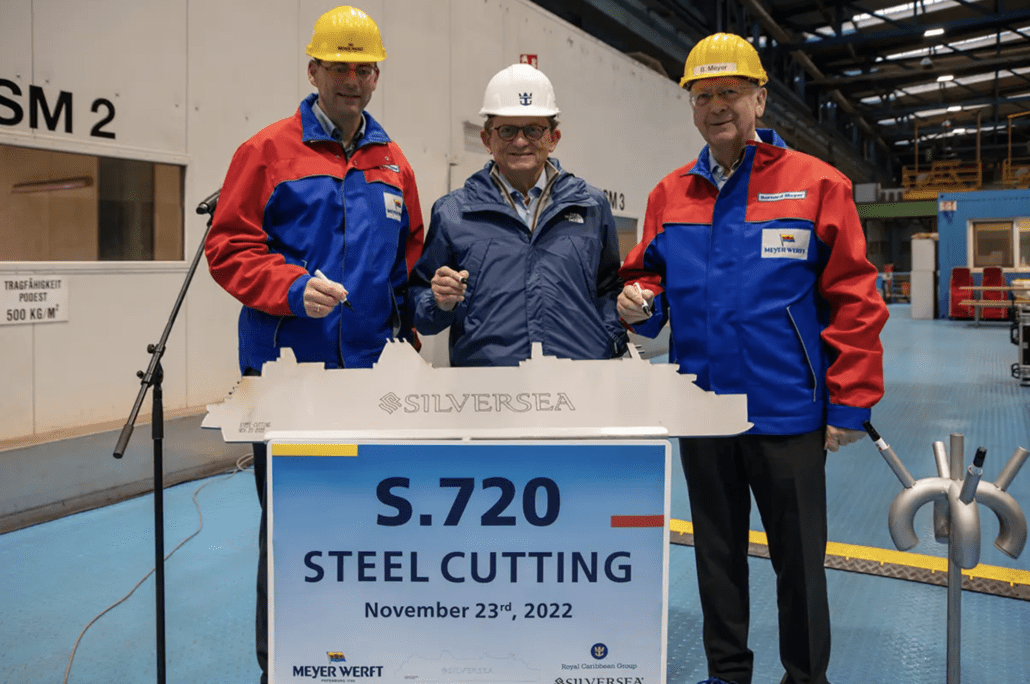 The first vessel in the Nova class, Silver Nova, was previously scheduled to debut in July 2023. She now has a target debut date of August 14, 2023.
Silversea Cruises says that at their launches, Silver Ray and Silver Nova will be two of the most environmentally-conscious ships ever built.
"We are proud to have started constructing Silver Ray in collaboration with Meyer Werft, as we continue to push boundaries in sustainable cruise travel," says Roberto Martinoli, President and CEO, Silversea Cruises. "As part of Royal Caribbean Group, Silversea has long stood at the forefront of innovation when it comes to environmentally conscious cruising. The launch of the Nova class represents a giant leap forward in this regard and we are introducing pioneering technologies. Given the worldwide issues that have affected the construction of Silver Nova, it has been decided to amend her launch date by approximately one month—in order to uphold the signature level of experience that our discerning guests have come to expect when travelling with Silversea."
MORE: Seabourn Venture Christened During Inaugural Antarctica Voyage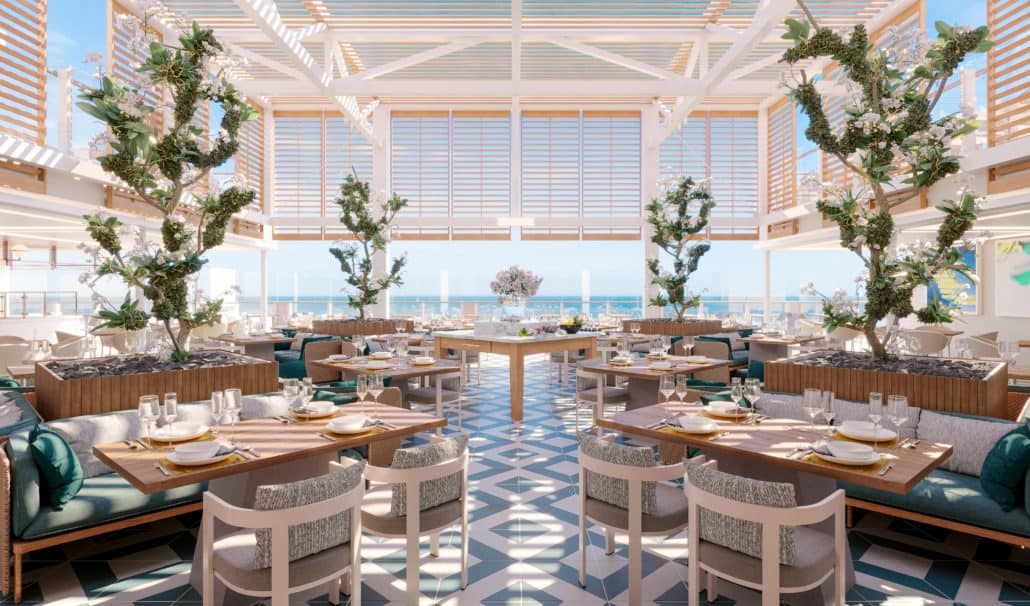 The Nova-class ships are set to become the world's first low-emissions cruise ships with advanced hybrid technology that utilizes fuel cells, batteries, and dual-fuel engines that use liquefied natural gas, emitting zero local emissions while in port.
A first for Silversea, each will incorporate a horizontal layout and asymmetrical design, with public spaces and suites spanning the entire length of the ship.
Silversea Cruises has contacted affect guests and travel advisors about Silver Nova's revised launch date, offering a 10 percent savings when booking an alternative voyage before November 30, 2022; a 100 percent future cruise credit, or a cash refund.
READ NEXT: Silversea Cruises Details Dining on Upcoming Ship Silver Nova
Sarah Bretz
Sarah has been writing about the cruise industry since 2015. She's been on eight cruises so far, and her favorite onboard activities include trying out the water slides, spending time in the spa's thermal suite, eating lots of food, and attending the love & marriage show. You can keep up with her over on her Instagram at @IAmSarahJaneB.
Since 2009, Cruise Radio has provided the latest cruise news and industry analysis through informative articles, videos, and weekly podcasts. You'll find expert advice for experienced and first-time cruisers, as well as port and destination guides.
Sign up for the Cruise Radio Newsletter
Get the real facts delivered straight to your inbox, with trustworthy cruise related news.